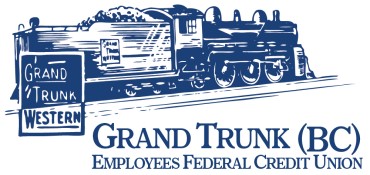 Your Financial Security is backed by the NCUA and Your Large Credit Union Family
Dear Credit Union Family –
I know that many of you have questions about the recent bank failures in New York and California. I wanted to take the time to assure you that your financial future is safe and sound with Grand Trunk (Battle Creek) Employees Federal Credit Union.
Not a single penny of insured savings has ever been lost by a member of a federally insured credit union. Credit unions offer a safe place to save your money, with deposits insured by the NCUA up to $250,000 per individual depositor, with IRA accounts up to $250,000 insured separately.
GT(BC)EFCU's membership base and our portfolio of investments is very different than those of the banks you've been seeing in the news. We remain well capitalized at 16.29%. The vast majority of our deposits are federally insured. Please contact us if your account is approaching that $250,000 limit to discuss your options to remain fully insured. Throughout our history, we have remained conservative in our approach to investing to avoid unnecessary risk.
GT(BC)EFCU was founded in January 1945 by a group of railroad employees of the Grand Trunk Western Railroad Company. Membership quickly grew to 70 members in the first two months of operation. Since then, we've grown by leaps and bounds, and our membership has become more diverse over the years while retaining a direct connection to our railroad roots.
To this day we remain a closed membership credit union with assets over $39 million. Our volunteer Board of Directors are GT(BC)EFCU members who are elected by our membership. Please be rest assured that every one of our staff is also a member. We all have the same vested interest in protecting your savings as you do yourself.
We take great pride in maintaining our hometown feel and providing a family-like atmosphere to our members. We remain committed to our "People Helping People" philosophy. Grand Trunk (Battle Creek) Employees Federal Credit Union looks forward to continuing our mission of building relationships with generations of railroaders and their families to be the home of trust, confidence, and financial education.
We look forward to discussing our strong financial outlook with you at our 78th Annual Meeting on
May 5. Be sure to stop in and get your tickets today!
Sincerely,
LuAnn Schott
CEO/Treasurer