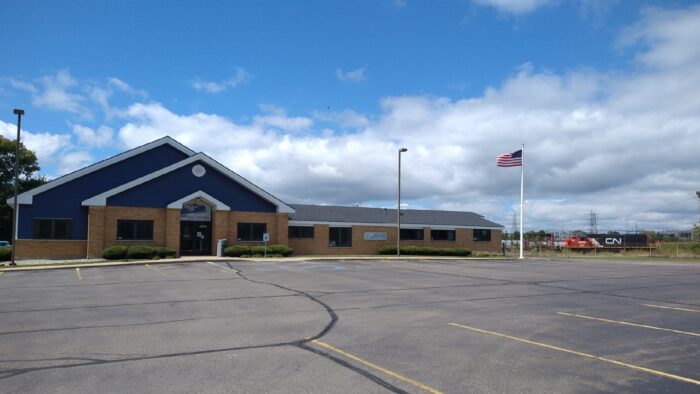 Grand Trunk (Battle Creek) Employees Federal Credit Union
1275 Raymond Road N
Battle Creek, MI 49014
Phone:
269-965-1381
800-524-2402
Fax:
269-965-0034
269-965-6558 (Loan Dept)
Routing & Transit Number:
272476705
Lost/Stolen ATM/Debit Card and Visa Card
269-965-1381 (During business hours)
800-543-5073 (After business hours)
Plans to travel?
Let us know! For your protection, please notify us of your travel plans to avoid service interruption with your Visa credit card or Mastercard debit card. This helps let us, as well as our SecurLOCK Fraud Protection Department, know to expect out of area purchases. Stop in or call 269-965-1381 during regular business hours so we can put a travel notification on your account.
Email Us:
Please use the following secure email system if you are needing to send personal information to someone here at the credit union. You may email personal information such as a paycheck stub, account information, any type of form that has your signature or driver's license, etc to either loans@grandtrunkcu.com or gtefcu@grandtrunkcu.com with Zix Secure Email.
If you choose to send your personal information without Zix Secure please be advised that the credit union would not be held liable. For general questions or concerns, please choose one of the following and we will get back to your request as quickly as possible!
Here are the emails to the following departments: