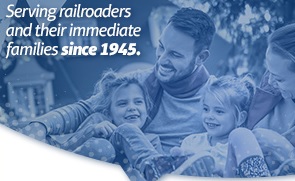 Join Our Family!
Are you an employee, retiree, or have an immediate family member of Grand Trunk Western or CN Railroad? Then you qualify to be a part of our EXCLUSIVE family! Our Credit Union understands your lifestyle like no other banking institution. Grand Trunk Battle Creek Employees Federal Credit Union is proud to serve railroaders and their families since 1945!

We are different from other credit unions because we are not open to just anyone. Grand Trunk (BC)EFCU is here to offer trust and confidence to a very specific group of membership, which means more time and focus to each individual member that walks through the doors. We are here because of our members and work hard for our members.

We look forward to serving you!