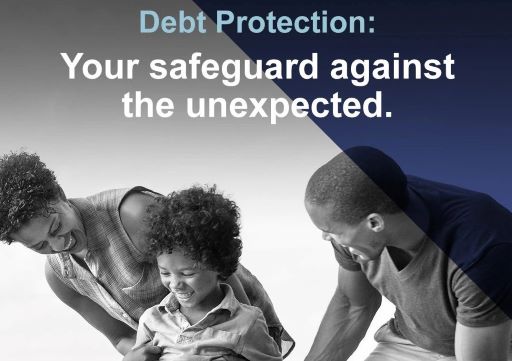 Debt Protection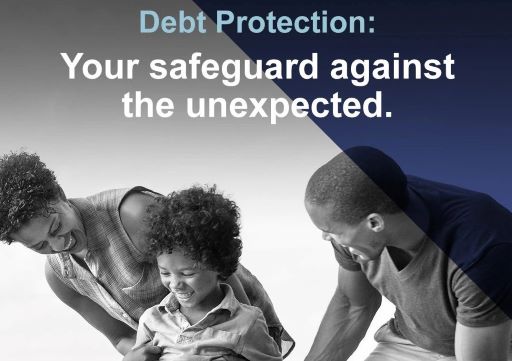 Debt Protection
Your family means everything to you. If the unexpected happens, you don't want an emotionally trying situation to be compounded by financial worry. That's why there is Debt Protection, which may cancel your loan payment or balance in case of:
Involuntary Unemployment

Example: You are being laid off and you don't know how long it will last, you may be able to have your car payment paid for.

Disability

Example: You get injured and are unable to go to work for 6 months, you may be able to have your car payment paid for. You can work on the healing process and not worry about the payment.

Death
Life Plus
For additional protection, Life Plus can extend your Debt Protection to address a wide range of circumstances, giving you the reassurance of knowing you've taken steps to help secure your finances.
Terminal illness
Hospitalization or Family Medical Leave
Death of a non-protected dependent
Accidental Dismemberment
Things to know about Debt Protection with Life Plus:
It's easy- simple to apply for.
It's budget friendly – comfortably fits into your monthly payment.
It puts you at ease – rest easy, knowing you may be taken care of in so many problem situations.
Take an important step toward financial security. Ask Grand Trunk (BC) Employees Federal Credit Union about Debt Protection with Life Plus today.