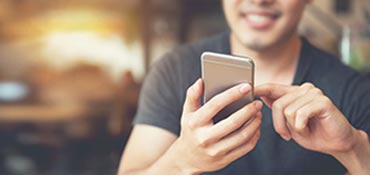 Access Your Account Anywhere
Can't make it into the credit union? No problem! Members can access their account with the following options:
1. It'sMe247 right here on www.grandtrunkcu.com.*
2. CU*TALK by calling 800.860.5704.*
3. XTend Shared Branching (Available in over 150 cities) XTend Credit Unions **
*Check out the Online & Mobile Services page for more information.
**Visit XTend Shared Branching to find a location near you!