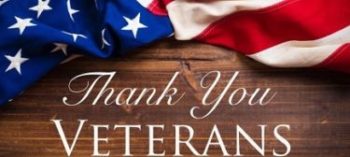 Thank You to our Veterans!
Every year November 11th is recognized across the nation as Veterans Day. Here at Grand Trunk (BC) EFCU, we want to recognize and show our gratitude to each and every one of our Veterans. We appreciate all that you have done and continue to do for our country. We are honored to have the opportunity to serve you!
Thank you for your courage and sacrifice!
Categorized in: News