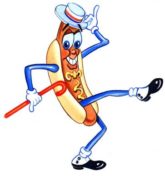 Member Appreciation Day!
It's about that time! Member Appreciation Day…AKA Hot Dog Day…will be held Monday, September 16, 2019 from 11a-4p! We look forward to visiting with all of our members, friends, and family for hot dogs, chips, and pop! Be sure to stop in and say hi, have some lunch, and check out some fun Grand Trunk (BC) EFCU trinkets!
We work hard to make our members happy and we are excited for another opportunity to celebrate YOU! Thank you for over 74 years of loyalty! Our Small Credit Union = LARGE family!
Categorized in: News