A Message To Our Members About COVID-19
Dear Members,
Grand Trunk (BC) Employees Federal Credit Union wants its members to know we are watching and closely monitoring the spread of the COVID-19. Currently, our offices are open to you without any interruptions of business. We have taken several precautions at our location, with additional cleaning of the surfaces, to help with our part in the control of the spread of COVID-19. We want to ensure the safety and wellbeing of our staff and members. We will continue to watch and follow the guidance of the Center of Disease control (CDC) and the World Health Organization (WHO). Knowing this is a concern for all, we want you to know that we will be prepared as conditions change.
We also want to make sure you are aware of the services that are available to you without coming into the credit union. Online banking and our mobile app are great ways to stay connected to your account. You can check your balance, make transfers, pay bills with our online bill pay, and through your mobile app you can control your Atm or Debit Cards through Manage Cards. If you haven't signed up yet or downloaded our mobile app, now is the time to do so. Call the credit union for access and get started today at (269) 965- 1381.
Additional information about COVID-19 can be found at the Center for Disease Control's website www.cdc.gov.
We understand the concerns of the COVID-19 and we want you to know we will continue additional sanitation of the building to help protect everyone. We also will continue to monitor and evaluate the situation with an update to the members as conditions change.
Our focus is to continue operations and the health and well-being of the community. We appreciate all the trust that you have in Grand Trunk (BC) Employees Federal Credit Union and we will take every step to promote a safe and healthy environment.
Thank you for being a member of GT(BC)EFCU and part of our family!
Sincerely,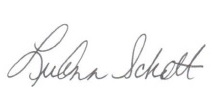 LuAnn Schott
CEO
Categorized in: News