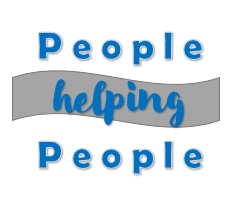 Giving Back to our Community
The COVID-19 pandemic has brought unpredicted stress and changes to all businesses so Grand Trunk (BC) EFCU has honored the "people helping people" philosophy and has given back to local charities to help keep the community going strong. CityLinC Ministries of Battle Creek's Stuff-a-Bus program is a program that GT (BC) EFCU enjoys getting involved in as frequently as possible. This year they were able to donate $1,000 to boost the efforts of CityLinC collecting school supplies and backpacks for needy children within the community.
Staying within the community, GT (BC) EFCU supported Bronson Battle Creek Hospital's Rapid Response Fund which helps take care of frontline health care workers. Gifts to the Rapid Response Fund allow Bronson to purchase additional equipment and provide resources for employees during this extraordinary time in our community. Bronson Healthcare established rooms earlier this year in each of its four hospitals for staff to have a designated space to decompress. Our credit union was able to donate items such as coloring books, puzzles, activity books, Zen gardens, playing cards and positivity books for brain stimulation and relaxing. For health and body, GT (BC) EFCU included water, coffee, Gatorade, soda, snacks, gum, mints, hard candies, lotion, lip balm and massage ball sets in their donation.
Grand Trunk (BC) EFCU also made check donations to South Michigan Food Bank for $800 and Junior Achievement of Southwest Michigan for $100. They also honored local essential employees by buying them lunch to say 'thank you' for working through these unprecedented times. Businesses included Cretsinger Care Homes, Reflections Memory Care, Heritage Assisted Living, Lakeview Assisted Living and Pennfield Schools.
"We are so pleased we could make people smile and feel appreciated! We appreciate all they have done and continue to do to keep our community safe and healthy!" -Grand Trunk (BC) EFCU employee